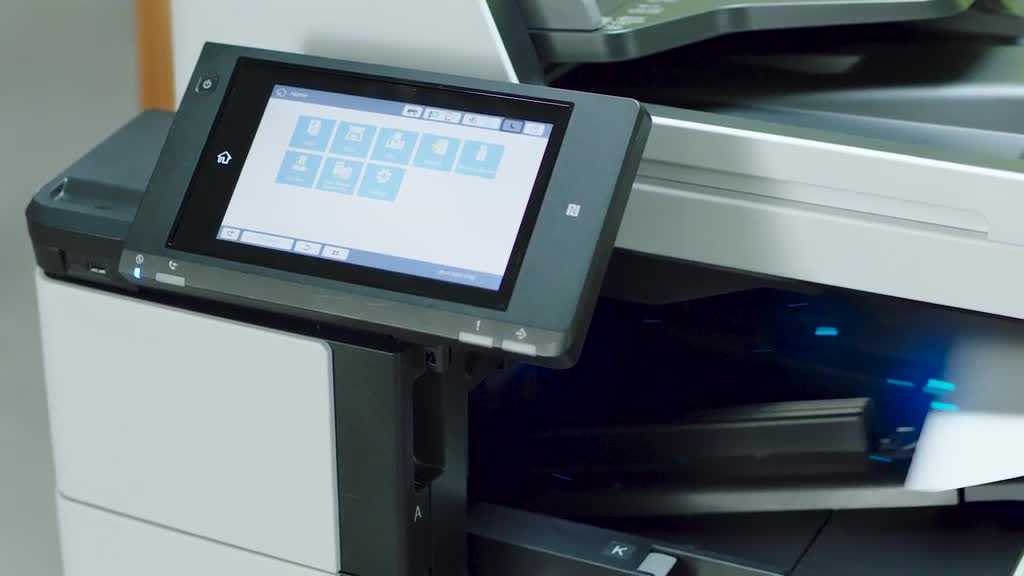 How to choose the right multifunction system.
Are you looking for a multifunction system (MFP) for your business? You've probably started with an online search and have already talked to some vendors. If you are a little confused, this is normal! There are many brands and models, all with different features and functionality, and it's easy to get confused.
The fact of the matter is: how to choose the right multifunction system?
Buying a multifunction system can be a major investment; therefore we recommend that you take the time to seriously consider the options available to you. In this article, you'll find some helpful tips on how to choose a MFP that meets your company's specific needs and preferences. But let's go in order.
What is a multifunction system?
A multifunction system is a compact, small-sized device capable of printing, copying, scanning and faxing. It saves a significant amount of office space by allowing you to perform various tasks with one device.
Multifunction systems are popular with budget-conscious businesses due to low operating costs. Since they offer "all in one" functionality, they allow you to save not only on bills, but also on consumables. Multifunction systems are also easy to set up and manage.
Things to consider when choosing an MFP
It's important to choose the multifunction system that best fits your business, business needs, and integrates best into your existing IT infrastructure to save time and money. Here are some things to consider:
1. Your company's printing needs
These are some of the questions that can help you assess your company's printing needs:
Will you print documents in color or black and white?
Do you usually print large volumes in your company?
What kind of print quality do you need?
How many users use the printer and what are the connectivity requirements in your office?
Having a clearer picture of your printing needs helps you understand more easily what features a multifunction system must have to be truly useful.
2. Long-term printing costs
When choosing a MFP, you need to consider the Total Cost of Ownership. This not only includes the purchase price, but also the long-term costs associated with the printer, such as consumables, maintenance and repair costs.
If you need help calculating the Total Cost of Ownership (TCO) of your devices and advice on how to significantly reduce ongoing costs over the life cycle of your printers, don't hesitate to contact us. When choosing a multifunction system, we strongly advise you not to stop at the initial purchase price and remember that the TCO of a printer can double or triple the initial investment.
3. Environmental impact
The ecological multifunction system? Consider brands truly committed to environmental preservation and CO² reduction in the production, distribution, maintenance and end-of-life stages of multifunction systems. Print speed and quality are important, but energy efficiency is just as important. An efficient device is good for the environment and, at the same time, reduces the overall running costs.
Do you want to know more about hybrid and smart offices?