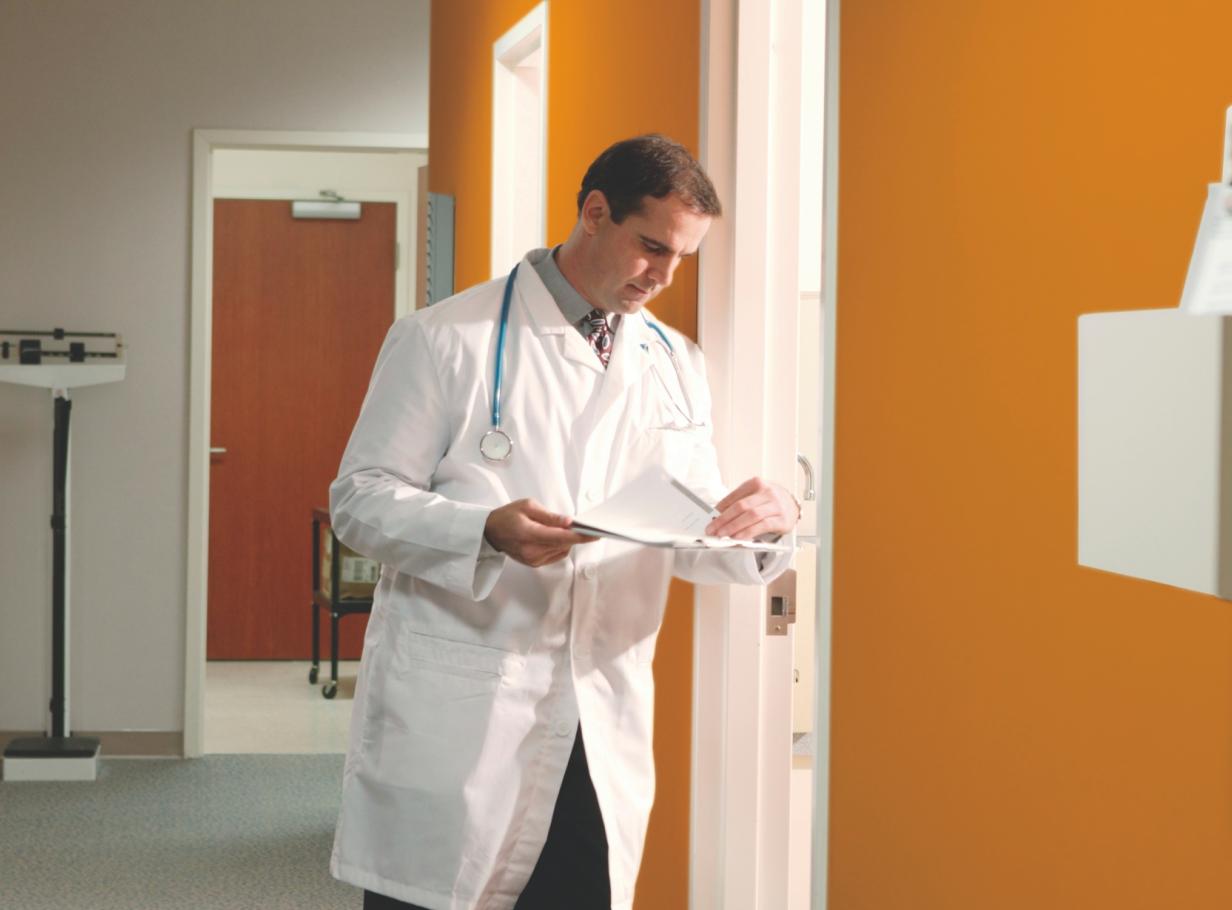 Case History - Dr. Saget chooses WorkForce Pro
For the patient's sake
In the healthcare sector, one should never skimp on technology. This also applies to devices not strictly related to medical activity, such as printing solutions. Dr. Klaus Saget and Dr. Volker Riesopp talk about their experience.
Many doctors are realizing that they have to run their surgeries as if they were small offices to respond to the cost containment imposed by the healthcare sector. For this reason, practical organization is an important aspect and a modern IT infrastructure is a prerequisite.
Dermatologists Klaus Saget and Volker Riesopp, who have opened a dermatology clinic in Germany, seem to think the same way. "We focus on patient satisfaction. Our goal is to offer the best possible individual treatment, using the most innovative medical techniques," says Dr. Saget. It is not only the diagnostic equipment that is state-of-the-art, but also the tools used in the office.
"We need a printer that
allow us to print in a manner
quick and convenient invoices and correspondence with patients,
in addition to forms and information.
Epson's multifunctional inkjet printer
it is precisely the device we were looking for, "concludes Dr. Saget.
The advantages: using the
Epson printer, the surgery replaced three smaller laser printers.


All in one
With Epson WorkForce Pro, Dr. Saget and Dr. Riesopp have eliminated a wide range of devices in their practice, including printers, copiers and fax machines. This MFP model offers print, scan, copy and fax capabilities, without emitting harmful nanoparticles into the environment, reducing energy consumption by 90%.
To find out more visit:
www.printandwork.com