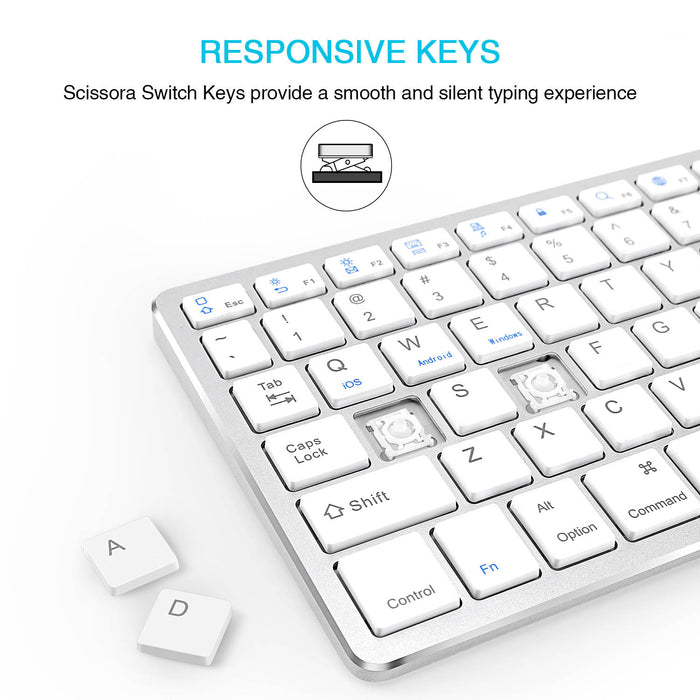 USB Rechargeable BlueTooth Keyboard
The K500 keyboard with numeric keypad has a slim profile, the scissor mechanism increases the stability of the keys allowing a more linear and precise movement.
The numeric keypad is perfect for working with financial applications.
The battery is integrated, so when it is empty you can recharge the keyboard directly with the supplied USB cable.