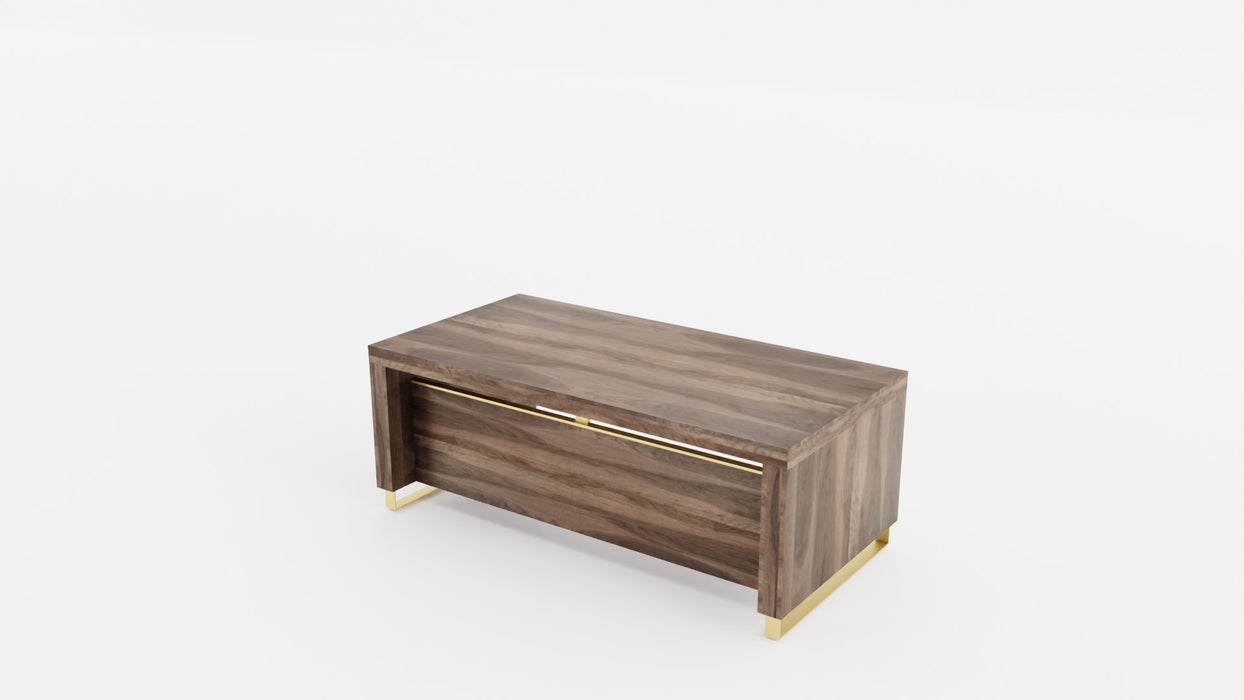 I ROVERESCHI Presidential Desk.

Libra proposes a rigorous and balanced design, just like the scales of Justice.

The feeling of solidity of Libra's structure is immediate, with the thick wood used for both the top and the risers. Steel spacers, painted in brass to lighten Libra's weight, are precisely the ground support elements, rectangular brass-colored steel rings that make it seem almost suspended on a thread from the ground.
Measurements :
L 200 - P 46,9 - H 88,8
L 78,74" - W 18,46" - H 34,96"


Material :

TOP: Poplar particle board panel, coated in opaque black with edges in smoked walnut or chocolate oak finish, combined with an upper top in genuine veneered wood, 19mm thick, in smoked walnut or chocolate oak finish.
STRUCTURE: The structure consists of two legs with smooth panels, without cable management, or with a removable central panel for cable routing (see cable management details on page 7). At the bottom of the leg, there is a 101x58mm, 6mm-thick brass-painted steel ring, as well as steel structural blocks and bars painted brass color, drilled and hand-milled.
MODESTY PANEL: 46.4cm H panel in glossy black particleboard, 19mm thick.
Included in the package :
Hardware, diagram and assembly instructions.