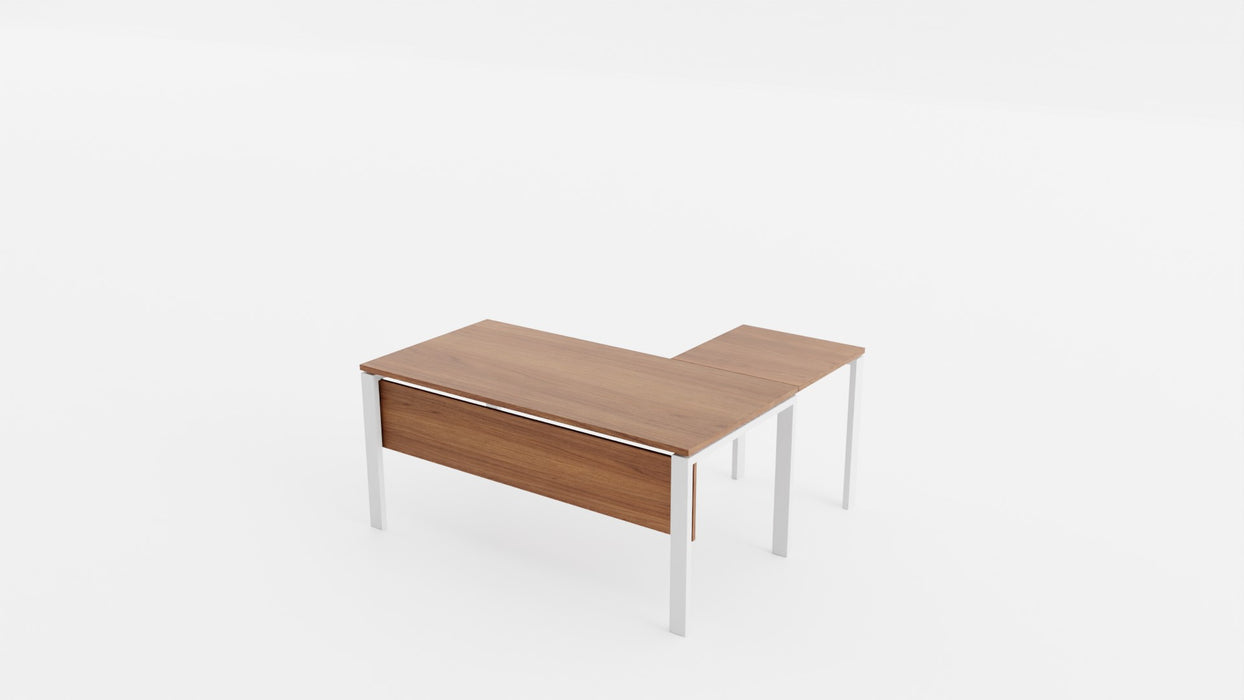 LEGODESK desk with extension
LEGODESK desk.
Operating systems that respond to the well-being needs of those who work, following the guiding philosophy of places that are always on a human scale, comfortable, welcoming, stimulating.
LEGODESK is an operative collection of office furniture by Della Rovere made with 2.5 cm melamine tops and metal structure with 7 x 3 cm open legs. The system is designed to organize the office with multiple solutions: desks, side extensions and dactyls.
Measurements :
Desk top W 160/140 - D 80 - H 74
Extension L60 - P60 - H74

Material :
The tops are produced in class E1 wood agglomerate 25 mm thick, ennobled with melamine resins in a wax finish.

The perimeter of the tops is finished with a matching ABS edge, 2 mm thick, with rounded edges, in compliance with accident prevention regulations.
Included in the package :
Hardware, diagram and assembly instructions.