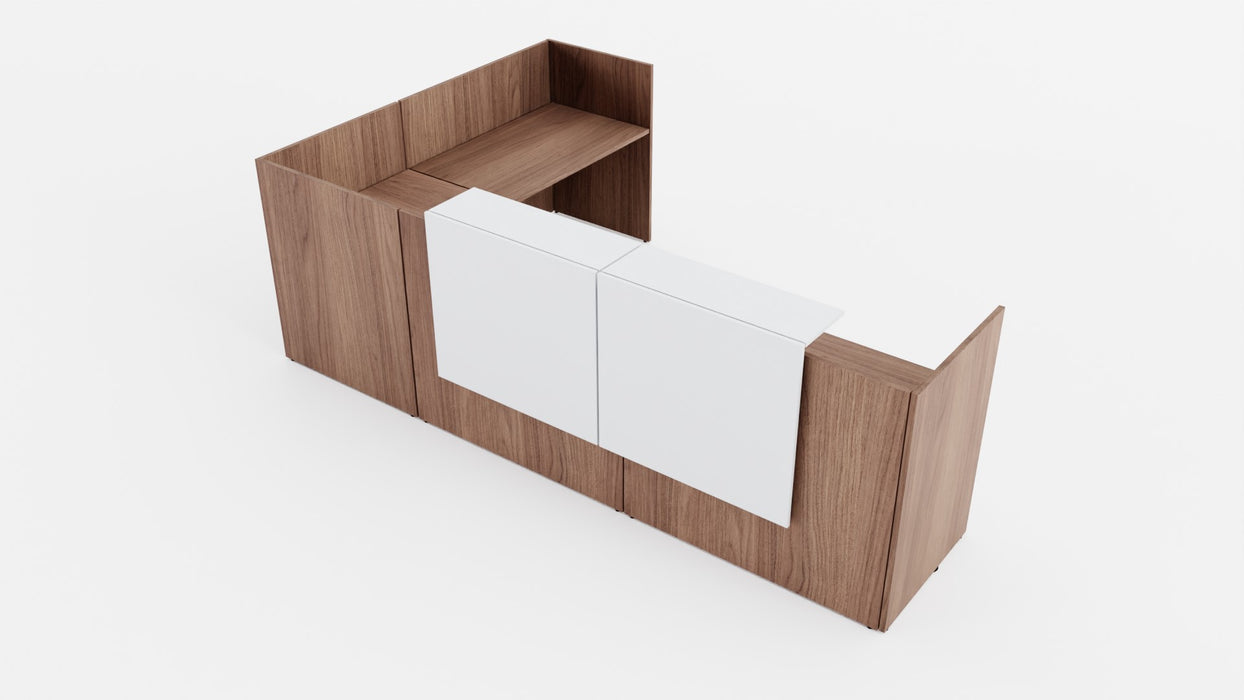 LITHOS reception.
Simple, elegant, functional and of great impact.

The elements are all made of melamine and are divided into four categories: straight modules, straight hospitality modules, corner modules and welcome panels.
The hospitality module has a worktop 90 cm deep, 90 or 120 cm wide and 2.5 cm thick.
The welcome panels, which are installed on the front panels, are designed to mount a front bag holder shelf in melamine or frosted glass. The melamine welcome panel is available 90, 120, and 180 cm wide and 41.5 or 81.5 cm high.
Between the top and the front panel there is a 2 cm slot that allows for ordered wiring.
The melamine modules are available in the colors dark oak (LRS), natural walnut (LNO), white (MBI).






Measurements :
Overall dimensions L 248 - P 80 - H 117
Tops W 240 - D 70 - H 74

Material :
Wood agglomerate thickness: 2.5 cm covered and edged in 2 mm thick ABS.
Legs and supports in silver metal.
The metal welcome panels are available in the colors aluminum, (AL1), white (BI).

Included in the package :
Hardware, diagram and assembly instructions.