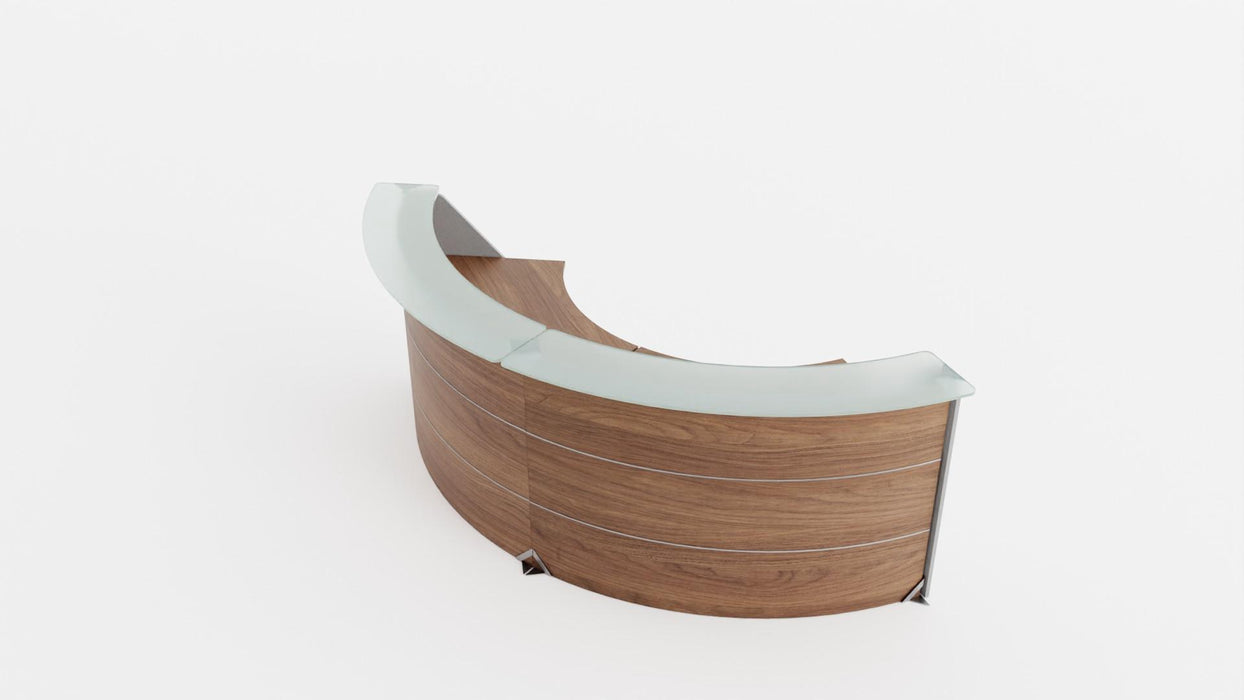 EDISON reception.
A concept of solid beauty. Another example of attention to combinations and choices of a technical and aesthetic nature.

Composed of curved and linear vertical panels covered with decorative essences in white, walnut and dark oak with white satin glass tops and laser-cut sheet metal supports.
They can be equipped with worktops, also faced with wood and supported by feet and metal brackets that hook onto the vertical panels.
Thanks to the 90, 6045 and the new 60 linear and curved Hospitality elements, the combinations and shapes that can be obtained are practically infinite and even the product itself is not only a reception, but can also be used to create workplaces. , reception or as a partition to delimit the spaces of an open space.ace.


Measurements :
Overall dimensions L 292 - P 129 - H 109
Tops 60 - W 330 - D 100 - H 744

Material :
Wood agglomerate thickness: 3 cm covered and edged in 2 mm thick ABS.
Legs and supports in silver metal.

Included in the package :
Hardware, diagram and assembly instructions.