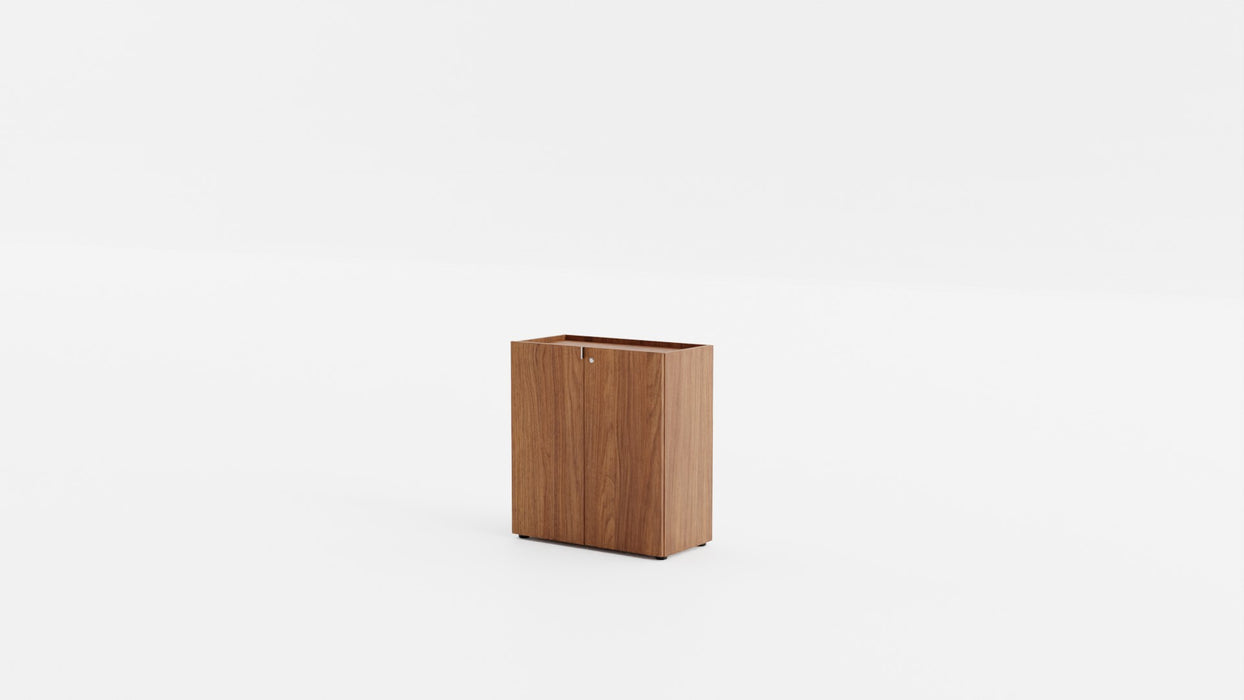 Low Bookcase 2 Doors.
Operating systems that respond to the well-being needs of those who work, following the guiding philosophy of places that are always on a human scale, comfortable, welcoming, stimulating.
Operational collection of office furniture by Della Rovere made with 2.5 cm melamine tops and metal structure with 7 x 3 cm open legs. The system is designed to organize the office with multiple solutions: desks, side extensions and dactyls.
All drawer units are equipped with a stationery drawer and lock
centralized with simultaneous locking.
The containers, available in 2 widths, 40 and 80 cm. and in 3 heights 87.7, 128.2 and 216.7 cm - the sizes 87.7 and 128.2 can be combined with each other by means of a colored metal spacer.
Their structure is made of 18 mm class E1 wood agglomerate. of
thickness, while the intermediate shelves of the same are 25 mm.
The containers are already complete with finishing back useful for using the bookcases also as a center of the room.
Measurements:
L 80 - P 42 - H 87.7
L 31.49 - W 22.72 "- H 20.20"


Material:
The tops are produced in class E1 wood agglomerate 25 mm thick, ennobled with melamine resins in a wax finish.

The perimeter of the tops is finished with a matching ABS edge, 2 mm thick, with rounded edges, in compliance with accident prevention regulations.
Included in the package:
Hardware, diagram and assembly instructions.