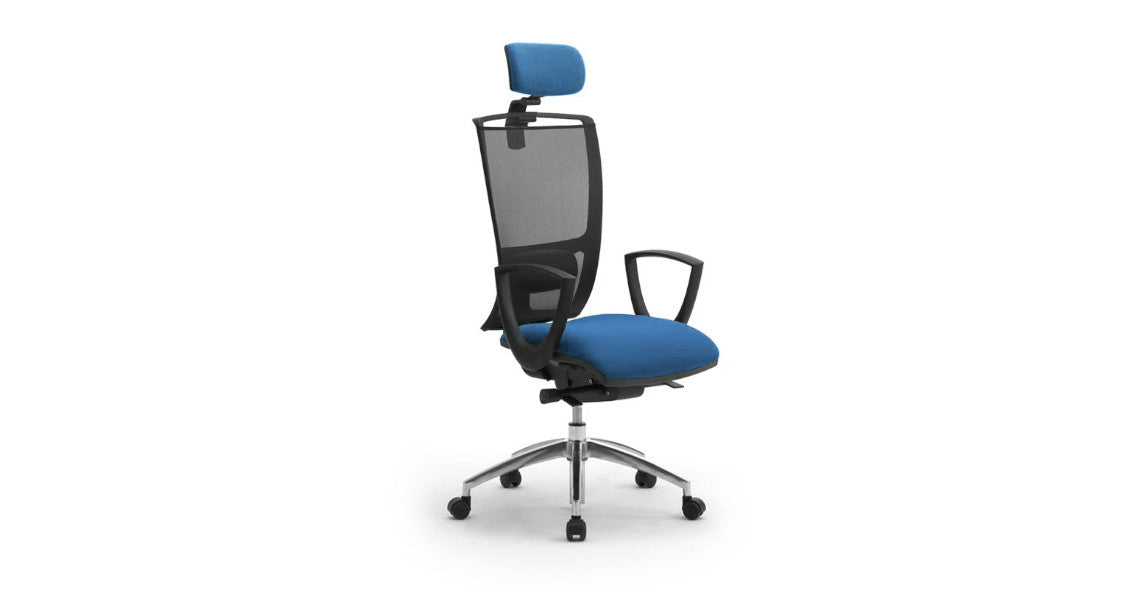 (Τέχνη) personification of the art, technique and skill of doing.
The finely detailed work gives the normal space an unusual sense of vision; the almost surprising aesthetic charm gives the office a unique charm.
Armchairs and office chairs that incorporate the best of technology in terms of ergonomics and comfort.
Chair for executive, operational and co-working office furniture that ensures a correct postural position which is the basis of a healthy life without back problems.
Back in breathable fabric or black mesh.
Synchro movement between seat and backrest combined with the presence of a seat adjustable in height and depth, armrests adjustable in 4 directions and headrest adjustable in height and inclination.
- Base in aluminum alloy ADC12 chrome.
- Fireproof high density foam seat
- Flame retardant fabric
- Nylon wheels
- Height and inclination adjustable headrest
4D armrests adjustable in height, width, inclination and depth.
Gas piston for seat adjustment
Synchro oscillating mechanism with adjustable stop in 4 positions
Mechanism for adjusting the backrest angle tension.
Lumbar support adjustable in height and depth