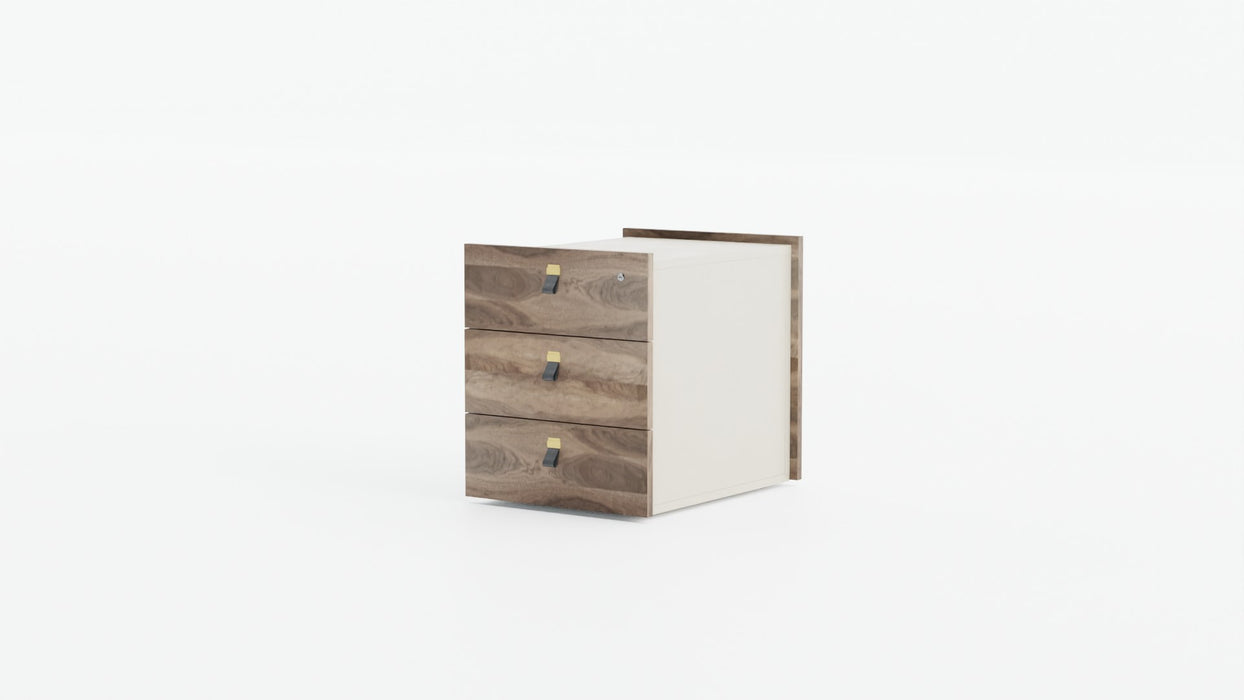 Presidential Desk Drawer I ROVERESCHI.
Presidential Desk Drawer I ROVERESCHI.
The 3-drawer drawers are available in two versions, one to be inserted into the service unit and one as an independent unit on wheels.
Measurements :
L 45,8 - P 59 - H 52,9
L 18,03" - W 23,22" - H 20,82"


Material :
The front panels and the outer back are in 19 mm thick real wood veneer with a smoked walnut or chocolate oak finish, while the sides, base, top, and inner back can be requested in 18 mm thick black matte wood particle panels or ivory-colored leatherette effect panels.
The drawers are equipped with a glossy black folding lock and three handles with quilted leather and a brass painted metal plate. The drawer tray is made of matte black painted metal.
Included in the package :
Hardware, diagram and assembly instructions.