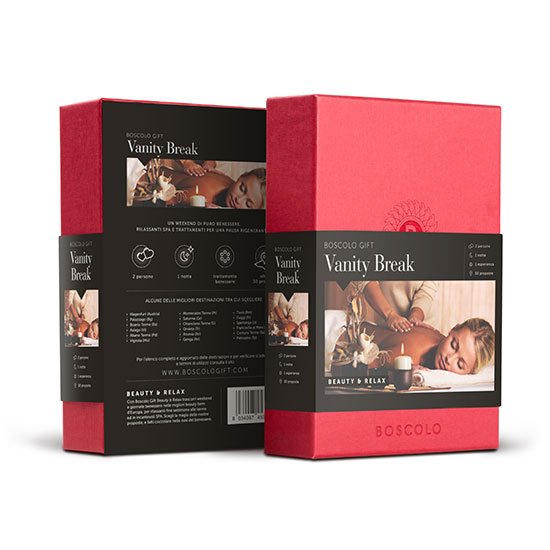 Boscolo Gift, Vanity Break - 16,000 points or ...
A regenerating weekend in splendid spas, for a unique experience
Break the monotony of the daily routine and give yourself a Vanity Break box.
A wellness weekend as protagonists in splendid spas with refined treatments to regenerate body and soul.
Give yourself a box and choose from the many destinations in Italy, letting yourself be carried away by the atmosphere of pleasure and relaxation.
Living room

1 night and 1 experience for 2 people

48 proposals